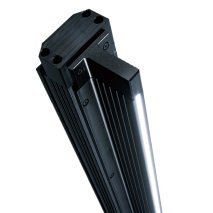 LT Series
Not available from "Dec/31/2023".
---
The proprietary illumination structure of the LT Series delivers the industry's top level of uniformity and brightness and offers the optimum lighting for line sensor cameras.
A wide range of variations of emitting surface lengths, from 100 mm to 1,800 mm, are available.
Download Pamphlet PDF
Features
Provides optimal imaging with its unique illuminating mechanism
By reducing the space between rolls, you can improve inspection speed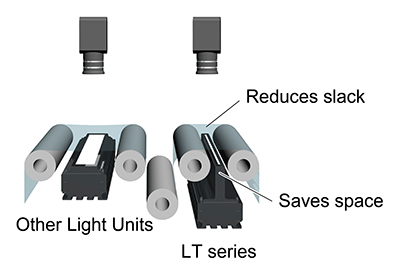 Allows for inspections where the light is installed at a narrow angle with the camera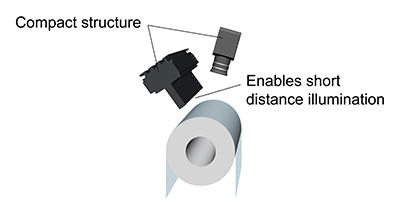 Achieves both high uniformity and high brightness
We achieved both high uniformity and high brightness through our unique optical system. It can perform highly-accurate inspections depending on the scan rate, and supports a wide range of uses.
Transmission imaging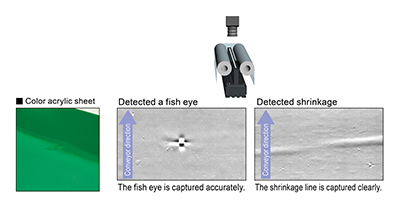 Imaging using specular reflection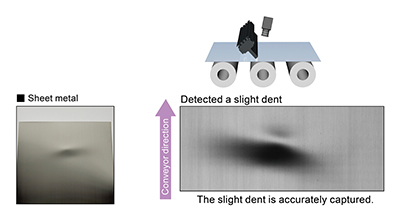 Applications
Inspection for fish eyes, scratches, and foreign materials on clear film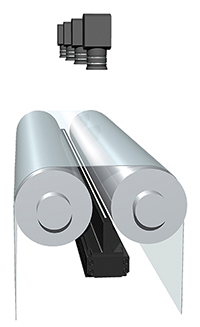 Example configuration
By employing a mechanism where the emitting surface sticks out from the main unit, it's possible to illuminate with the tip near the inspected item, even in a narrow space.
LT series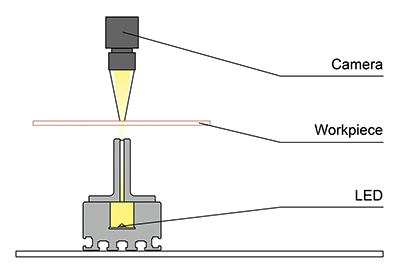 Characteristics/Data
Data (Representative example)
※The graph included is for reference only. Actual values may vary.
LT-300SW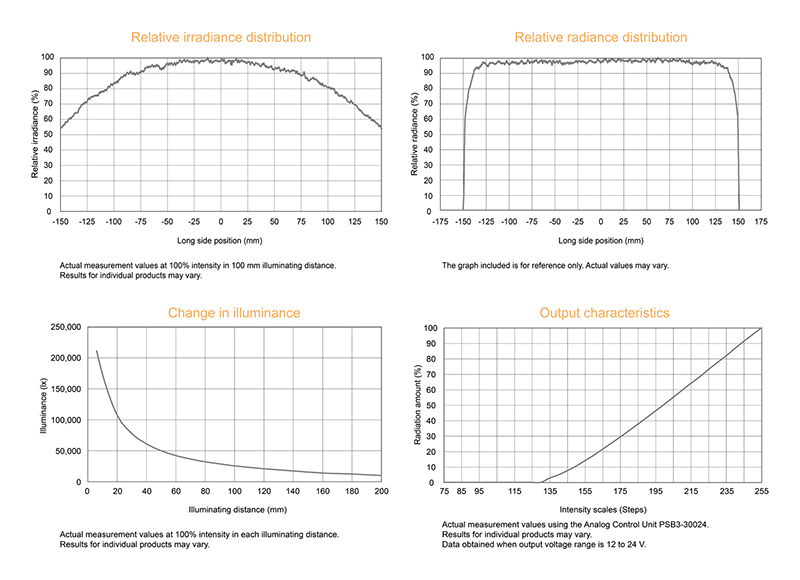 LED properties
Spectral distribution

Be sure to read the "Instruction Guide" included with the product before use and follow the safety precautions upon use.
The data included is for reference only. Actual values may vary.
Custom Order Example
Please contact your CCS sales representative.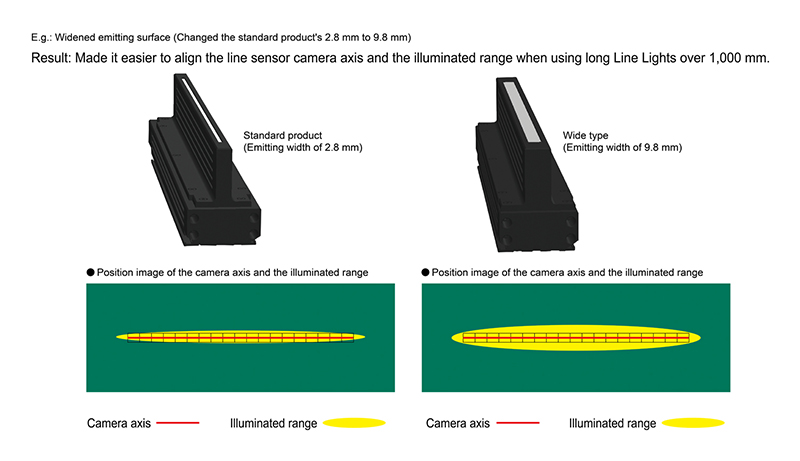 Products
Machine Vision Applications

Ring

Square

Bar (Area)

Flat

Dome

Cylinder

Box

Spot

Line (Convergent Lighting)

Line (Diffused Lighting)

Line (Oblique Angled Lighting)

UV Lights [Ultraviolet Lighting] / Violet Light

IR Lights [Infrared Lighting] (under 1000nm)

Custom Order Product

Intensity Control Units [Light Units with Intensity Control Unit ]

OLED(CCS-LT)

Effilux Products

Basler Camera Light Series

IR Lights [Infrared Lighting] (over 1000nm)

Reference Light Source

Agri-Bio Lighting

LED Light Units for Plant Research

ISL-150X150 Series Unit

ISL-150X150 series cables

Human Vision Inspection and Microscope Applications

LED Light Units for Microscopes

Power Supplies

High Power Strobe Control Unit

Digital Control Units

Analog Control Units

Building Block Types

LED Light Controller

Control Units [for the HLV Series]

Strobe Unit

High-capacity Analog Control Unit

High-capacity Constant-current Control Units

Controller with EtherNet/IP Interface

PoE Enabled Controller

Control Units [for CCS AItec]

Cables

Extension Cable [for PF Series]

Straight Cables

2-way Cables [EL connector type]

4-way Cables

Robot Cables

Straight Cables [EL connector type]

2-way Cables [EL connector type]

Straight Cables for metal connector (7 pins)

Straight Cables for metal connector (37 pins)

Straight Cables for M12 connector

External Control Cables

Relay Connector

Options

Filters

Polarizing Plates

Diffusion Plates

Light Control Films

Adapter [for the CSR Series]

Lens Attachment Rings

Fixtures

Converter

Protective Plates

Coaxial Units

Fixtures

Reflection Plate

Condenser lens

Lenses

Telecentric Lenses

Macro Lenses